FAMILY HANDBOOK
Dear Parents,
On behalf of the teachers and staff at Nahunta Hall, "Welcome!"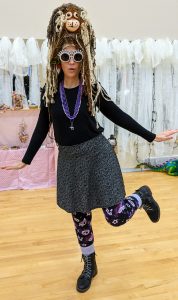 I am thrilled (and humbled) by the opportunity to be the director at Nahunta Hall. Every year brings many wonderful experiences. The past two years brought significant changes with online learning and modifications to our in-person classes. We thank those who joined us for our previous years' excitement and challenges. We welcome our new families for more adventures this coming year.
I encourage you to be active in the Nahunta Hall Parent Group. We welcome your support and input. You can help your child prepare for the new school year by attending the summer activities and meeting other families, by visiting the school and exploring the classrooms, by picking out school uniform items together, by reading the introductory materials from your children's teachers and by talking with your child about their fears and hopes regarding changes the new school year will bring.
As always, if you have questions or concerns, please send me an email or call the front office to arrange a phone discussion or an in-person appointment—whichever fits your schedule best.
Thank you for giving Nahunta Hall the opportunity to work with your delightful children. Let's have a fabulous year together!
Sincerely,

Barbara Alldredge, Director
Director@NahuntaHall.org